Raves and Reviews of Amie Stafford's Work...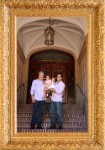 Pablo & Rob, Family Portraits 2016
Amie was incredibly patient and positive throughout. Our portraits are outstanding. I am most impressed with the quality and variety of captures Amie was able to create.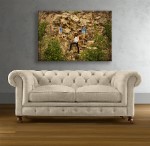 Melissa, Family Portraits 2016
My teen boys, for which family portraits are NOT a favorite had a great time; my 17 year old said "That was a really fun day!" Amie has lots of fun props, provides a very nice, comfortable consultation, and lots of flexibility. Thank you!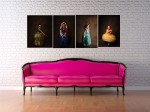 Denise; Grandaughter's Couture Session 2016
The many choices for costumes, accessories, props, etc made for great creativity and possibilities for photos. The portraits are timeless and classic. Amie's patience and coaching made the session relaxing and fun - it shows in the photos!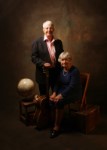 Paul & Carol; Couple's Portraits 2016
We were surprised by how easy and enjoyable our shoot was with Amie. But the really big surprise came when we saw the results were just precious. They truly captured who we are. - Paul. Amie is the consummate professional. Her skill with the camera is beyond doubt. It is, however, her ability to engage the spirit of each subject that allows her to produce images of relevance and beauty. She captures the very soul of her subjects. Sharing a moment in time with Amie is akin to witnessing magic. - Carol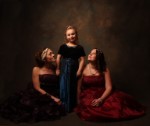 Alexandra; Family Couture Session 2016
It was just so much fun to dress up and do something out of the ordinary! Our images are amazing! I had high hopes, but they exceeded even that.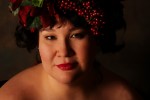 Skye; Couture Session 2016
I loved trying on different outfits and poses; almost like playing different characters. The consultation just made me feel very comfortable and relaxed with the whole process. My portraits are amazing, love them! Its not every day you get to get all dressed up. Do it! Have fun!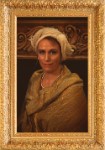 Melissa, Couture Session 2016
I so enjoyed the ease in which the session progressed and how fun it was. The portraits are truly pieces of art. Amie is very friendly and easy to work with. Her skill as an artist and her personability make posing effortless. You won't be disappointed with any part of the proccess.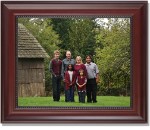 Tim & Tammy; Family Portraits 2015
Our session was fun, easy, comfortable, enjoyable. The consultation was enjoyable; considerate of needs, wants. Our images are beautiful; captured personalities. Do it and have fun!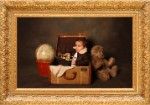 Joe & Kylea; Family Portraits 2015
Loved your creativity with utilizing props such as the suitcase and carousel pony; those shots were favorites. The consultation was very thorough and informative. Felt confident that you would be able to work with us to create and realize our vision. The images are amazing. True lifetime keepsakes. Perfect for creating amazing photography artwork that completes your home.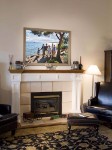 Day in the Life Session, Kirkland, WA 2015
Amie is very knowledgeable and flexable. We learned a lot about our options at our consultation. We got to incorporate our own life and values in the photos. They will be memorable and valuable for years to come. It was such a worthwhile investment of time and money; just do it! Jean & Eric, Kirkland, WA 2015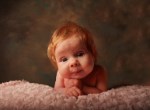 Eterna Studios Baby Plan 2015
We so enjoyed the relaxed atmosphere and the fun props. Amie was very thorough and clear with all expectations mapped out at our consultation. The lighting especially was on point and added such intimate feeling. We appreciated Amie's thoughtful pace in our consultation, shoot, and purchasing. She does gorgeous work, is very professional, and delivers a relaxed experience. Samantha and Jay, Everson, WA 2015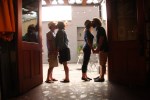 Environmental Family Portraits, Seattle 2015
We had a great location; lots of fun, relaxed environment - a great photo shoot experience! The images were beautiful; lots of options. No pressure to buy more than you want. It was a fun experience and we got very unique, fun, urban family pictures. A fun time with great results! Dani and Heath, Seattle, WA 2015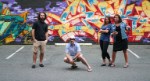 Environmental Family Portraits, Seattle 2015
It was so fun walking around downtown, being goofy with my family and getting documentation of how goofy we can be! We didn't realise how much thought process went into every detail; enlightening! The portraits are wonderful - awesome - magazine quality! You won't regret commissioning Amie. Shelley and Joey, Seattle, WA 2015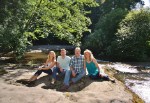 Environmental Family Portraits, Cornwall Park, 2015
We loved just being together. The location was beautiful, well chosen, with variety. Our consultation was informative and Amie is patient and pleasant. The images were very nice and it was hard to narrow them down. There were lots of great options with our images. Merilee and Kevin, Bellingham, WA 2015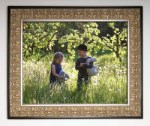 Eterna Studios Heirloom Family Session 2014
We loved the amazing outdoor location at Eterna Studios and the fun and easy atmosphere. Amie really captured who we are as a family and we had so much fun and just happened to be making amazing art in the process. Our consultation was extremely comprehensive and we felt well prepared for the photos and for potential purchases to choose from. We loved how the images captured who we are as a family and how they created beautiful art out of such pure family moments. We just loved the whole experience from consultation through the shoot and the photo review. We felt well taken care of and really listened to and like we were understood and just felt so much love the whole time. Its like creating art from family memories. There is no better way to capture this moment in time to have forever. Ashley & Matt, Eterna Studios, 2014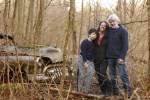 Eterna Studios Heirloom Family Portraits, 2014
Dear Amie,Thank you for being you and for making our picture taking so much fun.Dick & I were amazed at the results and look forward to our "New Feature Wall".Take really good care,Corrina & Dick Van de Veldt, Fort Langley, BC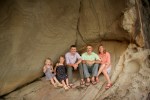 Environmental Family Portraits, Larabee Beach, 2014
Amie put our children at ease and made it fun for them. It wasn't a stressful session, but a truly enjoyable one. Our consultation prior to the photo session was clear and extremely positive. Amie helped guide our decisions so we'd have the best outcome possible. We are extremely pleased with the variety of photos taken; example: expressions and poses captured. Amie is an artist and utilized all that the islands and park offered in a backdrop. Amie is gifted in working with children. This made our family session enjoyable. You will cherish the portraits you get from her for years to come! Alicia and Travis, Bellingham, WA 2014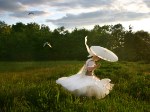 Environmental Senior Grad Session, Fairhaven, WA 2014
Amie was very prepared and had scoped out all the great locations so we just went from place to place and were able to amass so many wonderful pictures to choose from. Very helpful to have an idea of products before the photo shoot. The images were gorgeous and it was hard to choose. Beautiful composition, and a wide variety of moods and styles. Amie was both professional and creative. You'll be thrilled with the results! Val Richardson, Bellingham, WA 2014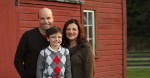 Environmental Family Portraits, Langley, BC 2013
Dear Amie, Thank you for capturing a precious moment in time for us. Best Wishes, Tammy, Ian, and Johnathan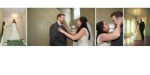 Wedding, Lord Hill Farms, WA 2013
David & Hilary - "You really do create photographic art!! We have had an amazing experience with Amie. She captures every emotion and feeling in her work. She is a true artist!"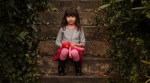 Children's Environmental Portraits, Vancouver, BC 2012
"From advising on my daughters' outfits that would photograph well to aiding in the difficult decision of which images to reproduce, Amie was impressive! I found her to be an outstanding professional and artist who takes beautiful, compelling and evocative portraits, and also a friendly and supportive person."Would you recommend us to others? "Absolutely and I already have. When people see the photos on my wall they ask who did it. They are just beautiful!" Jennifer Kramer, Vancouver, BC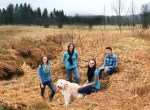 Family Environmental Portraits 2012
"Even on a cold and wet day we all enjoyed the experience and beautiful pictures were created." Janice Moree, Walnut Grove, BC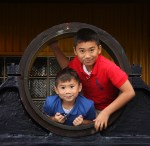 Environmental Children's Session, Granville Island, Vancouver, BC 2011
"Amie was so easy to work with that it made our experience very delightful." Dr Rowena Pusateri, Seattle, WA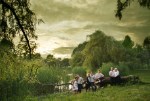 Extended Family Portraits, Vancouver, BC 2010
"Thanks so much again for working with our little family. Once again, you've blown us away with the gorgeous shots you got that captured our family perfectly! It means so much to us that you've been there to document all the big moments in our lives so far. We just love spending the time with you and you are such a special person to us, both professionally and personally. Thank you as well for the extra little freebies and wallet prints you threw in. We totally didn't expect that! It's a wonderful person and photographer like yourself that keeps our family coming back again and again. You have gotten to know us over the years and take such a personal interest, that when it comes to capturing our family's milestones, there is no question as to who we want there to do it: you. You have become a friend of ours as well as an amazingly talented photographer!" Clint & Devon McGuire, Vancouver, BC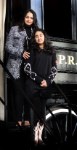 Environmental Mother-Daughter Portraits, Spanish Banks Beach, Vancouver 2013
"Amazing experience! Loved every minute of it! You exceeded our expectations; attention to detail, personal touch, capturing the closeness of family and it's relation to nature. Fantastic experience. Amie's compassion matches her outstanding talent as a professional photographer." Pindy, Vancouver, BC 2013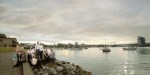 Environmental Family Portraits, False Creek, Vancouver, BC 2012
Ms. V. Ryan, Vancouver BC 2012 "Great service and memorable photos!"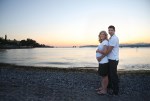 Environmental Maternity Session, Kits Beach, Vancouver, BC 2010
"When my husband and I found ourselves expecting, we knew we wanted to cherish this most senitmental and intimate event and knew without a doubt who we wanted there to capture those moments: Amie. She had been there to chronicle all of our family's big moments so far, and knew that she was just the person that would produce images that we would cherish for years to come. She has a way of developing a repore with people and families and we felt complelety comfortable welcoming her into our home and sharing such an intimate event with her. As expected, the amazing images she captured of my expanding belly and our tender family moments touched my heart. She produced work that was sentimental, classy and something that we would be proud to share with our family and friends. Amie, we are so thrilled that we were able to share this time with you and thank you from the bottom of our hearts for capturing the mood perfectly; no one could have done it better!" Clint & Devon, Vancouver, BC 2010
Clint & Devon "We had Amie photograph our wedding, and because of the amazing quality of her work, her uncanny talent of capturing precious, fleeting moments and her professionalism, we booked with her to take some photos of our big, crazy, extended family. Once again, she proved that we'd chosed the right person for the job. She corralled us all, kept the lot of us in check and battled the clock to capture the most beautiful sunset images that capture the vibe of our family perfectly. They hang on all of our walls with pride."
Clint & Devon"Just wanted to say a BIG thank you from the bottom of our hearts for being a part of our special day. Your talent, professionalism and passion for what you do made you perfect to capture our memories. After seeing our engagement photos, we knew we had chosen the right photographer. We are honoured to have had you be at our wedding!"
Dear Amie,It was such a blessing to know you and have you help out at our wedding. Thank you for your hard work and being such a perfectionist. It wasn't easy to try to control a 300 person crowd!Thanks a lot my dear sister. May a shower of blessing from above be upon your family as we glorify His name.Love, Saron & Weng-Yew
Amie, Thank you very much for being an amazing photographer. We had a great time working with you on our special day! From Jenni and Jamie
Thank you so much Amie! It means the world to us to have your beautiful photos to treasure forever! Thank you! Thank you! Thank you!Ashley & Matthew McConnell, Vancouver, BC
You definately exceded our expectations. As I said in our proof viewing session, they are ALL just too good! We managed to narrow the photos down, but it was not easy. Thanks to Amie, our album is perfect.Adam & Gabby
We were extremely happy with Amie's work. It made our wedding day memorable because of all the special moments she captured on film. We especially appreciated her fun and easy going atitude. We would recommend her to anyone.Rick & Nancy
We both love the album! I don't think we can thank you enough for the quality of photography. You managed to capture us and put us on paper - no easy task! The pictures are wonderful, authentic, and very personal. They're excellent for remembering not only the day, but also everything that brought us there.Thanks again and all the best,Daemon & Tianna, Sept. 21, 2002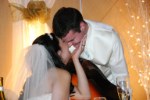 Wedding, 2009
Thank you very much for the wonderful job you did on our photos. You are very talented. We wish you all the best. Your truly, Dave & Chantel
Wedding 2008
Thank you so much for our beautiful wedding album - it was even better than I could have hoped for! Also, thank you for the black & white work, that was a nice surprise! Thanks for helping make our wedding day memorable! Tim & Lisa 2008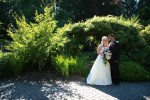 Wedding, 2008
Amie, Just wanted to say thank you very much for capturing our special moments on our wedding day! Hope you like the gift!From Natasha & Burgess 2008